Glitz, glamour and laughter at Advertising Week – Day 3 with Mediastinct™
By
Mediastinct™: The third day at Advertising Week went by in giggles and awe, garnished with never-thought-before ideas and relationships.
Every day at Advertising Week is different, but you know your day is made when you go to bed in splits. Ad Week organizers really got their way by weaving intriguing panels with the glamour of celebrities, the nurture of innovation and the comfort of improv comedy.
It's all about the context
Keek, a leading mobile video social network, hosted a panel dealing with online video, titled 'Living in a Short-Form World', where points of discussion mulled over how to create content and tell a story in short form and what impact has social video had on the changing definition of entertainment.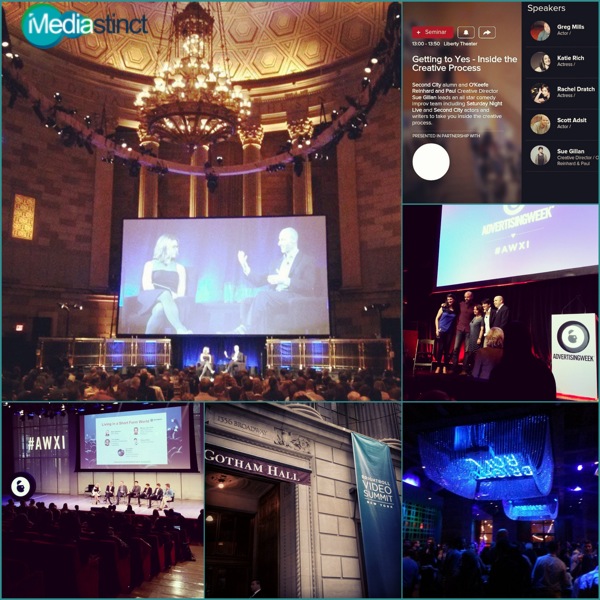 Celebrity blogger and journalist Perez Hilton, Australian comedy troupe and recording artists The Janoskians, documentary filmmaker Morgan Spurlock and entertainment and media executive John Sykes gathered on one floor to talk about how video content needs to be 'context clever' for it to be effective and engaging.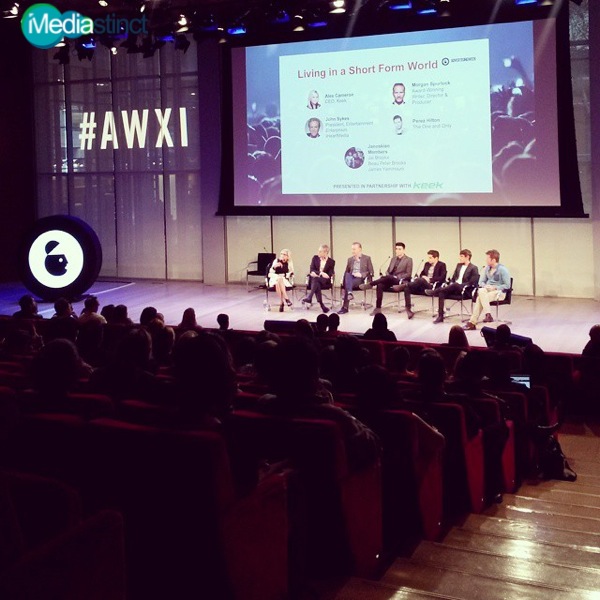 It was also genius to design a hotspot where creative industries of advertising, cinema, music, fashion and books were put in an interactive space, in order to gain constructive inspiration. For instance, AOL Build's session 'Killer Instincts' was where director David Fincher and author GIllian Flynn broke down the process of creating upcoming movie Gone Girl from original storytelling.
Improv gets the 'Iron Throne'
'Getting to Yes: Inside the Creative Process' was another presentation held by Chicago's O'Keefe Reinhard & Paul that enthralled the audience with the idea of facilitating co-worker collaborations through comedic improvisation.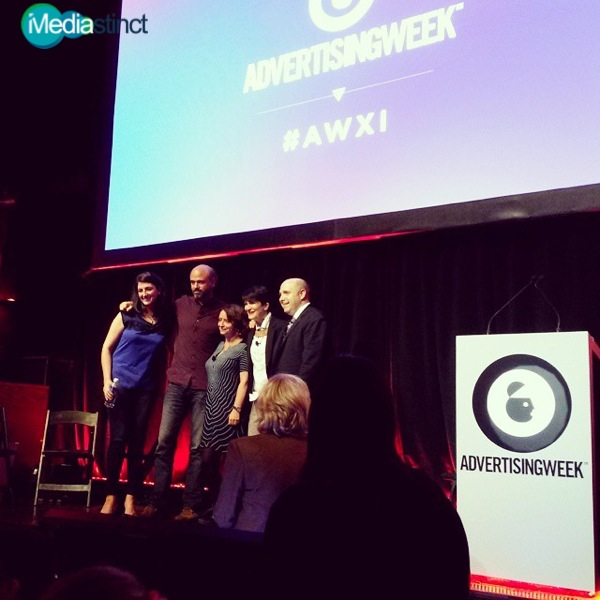 We almost died laughing as actors and comedians Scott Adsit (30 Rock) and Rachel Dratch (Saturday Night Live) along with Sue Gillan (creative director at O'Keefe Reinhard & Paul) spun some wildly entertaining skits on cue, based on live suggestions by the audience.
Be not afraid…
Gerry Graf, the founder of Barton F Graf 9000, took a hilarious session about 'bravery in advertising' and why it is important to 'take that risk'. He spoke about how his experience of setting up his own agency after spending more than a decade in a comfortably secure, high-paying jobs at corporations such as TBWA, BBDO, and Saatchi & Saatchi was terrifying for him.
Cindy Gallop, founder of BBH, Make Love Not Porn and ifwerantheworld, too concurred with Graf's ideology, saying "bravery starts at home" not with clients, because if no one stands up to counter the drop in diverse thinking at ad agencies, the entire industry will fall.
Sneak Peak from BrightRoll Video Summit
BrightRoll, the independent video advertising platform, released its study BrightRoll Insights: Mobile Video Advertising Strengthens TV Media Investments with Nielsen that revealed how marketers can get more efficient results if they reach out to cross-screen audiences, entailing a combination of TV and mobile video advertising.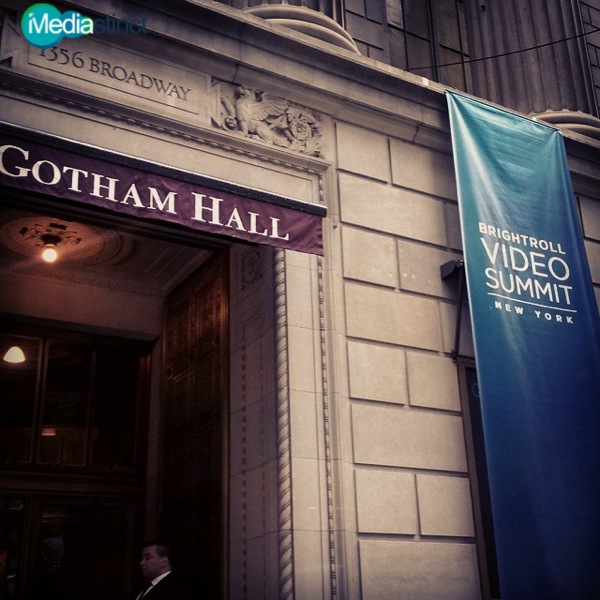 Since consumer behavior towards video consumption is rapidly changing, marketers need to revamp their media buying to reach the target audiences accordingly. By using mobile video and TV together, brand marketers can easily increase the aimed targeted reach by as much as 12.7 percent.
So, if you are looking to partner in the digital space (search, video, mobile and display) or want to know more about Mediastinct™ and what it has to offer you, find Team Mediastinct™ members Samron Jude (Co-founder/Director), Mariel Fonseca (Strategic Partner Director) and Shamilee Ilango (Business Head) at Advertising Week and BrightRoll Video Summit. 
To schedule a meeting reach them at contact@mediastinct.com or samron@mediastinct.com / mariel@mediastinct.com / shamilee@mediastinct.com.
See where we are and follow us at:
LinkedIn: www.linkedin.com/company/mediastinct
Facebook: www.Facebook.com/Mediastinct
Twitter: www.Twitter.com/Mediastinct
Instagram:  www.Instagram.com/Mediastinct